If your company is a land-based or online retailer of plants, you can list your company as a "Where To Buy" source on the Gardenality Plant Files.This is a great thing to do because it helps Gardenality Members and visitors to find local sources for the plants they are looking for...not to mention they find your company as well!
If your company is a commercial grower of plants or manufacture of gardening-related products, you can contact Team Gardenality to learn more about how we can list all of your retailers as sources on the Plant Files. For manufacturers of gardening products, the Product Files are coming soon (Spring 2014)!
How to list my company as a Where To Buy source on a Gardenality Plant File?
First, as the owner or manager of the company, you have to join Gardenality as a gardening member. Then you can immediately set up a Gardenality Business Profile for your company through your personal profile. After your Business Profile is activated you can then begin to list your company as a Where To Buy source on any number of the Gardenality Plant Files. Click here for instructions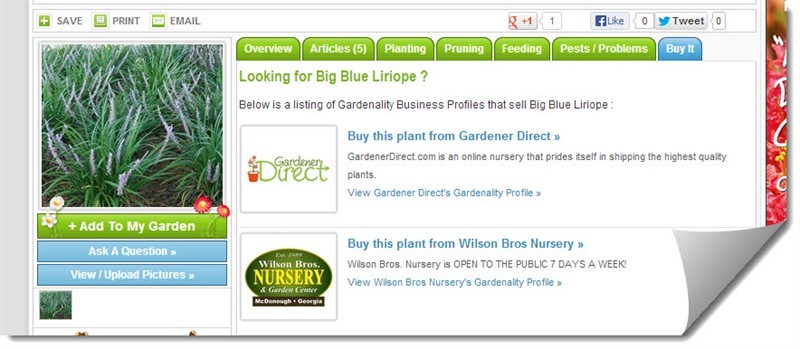 What if I don't find a specific Plant File I would like to list my company as a source on?
That's easy, just create a new Plant File and then list your company as a source on it! Find instructions for adding a new Plant File on Gardenality here